WAD FIRST MISSIONARIES MEETING IN ABIDJAN, COTE D'IVOIRE.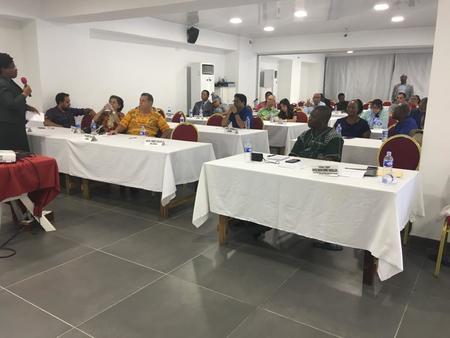 [Photo: Participants]


In order to harmonize their mission strategies and for a quality production, 21 missionaries from the West-Central Africa Division gathered in Abidjan on November 9th 2018 ,in Hotel le Vaisseau.
For the first time in history, 21 missionaries from WAD territory were called together to set up a strategic plan for a better missionary service.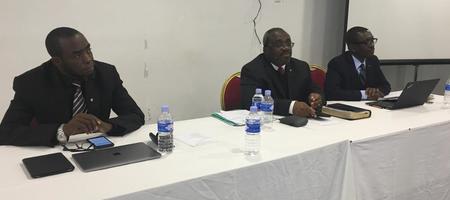 [Photo: Administrators]

Invited by the Division administrators, these determined and result oriented people came together to discuss issues regarding rules and regulations related to their work. They also use the occasion to share experiences and even exchange views on how to overcome their daily challenges they are facing.
For some, the mission is so delicate that one need to be well equip and even well train to conquer all the obstacles. Areas like Mali, the northern part of Nigeria and Cameroon need more attention because of Muslim dominating population and the terrorists who are threatening the inhabitants of these zones.
Pastor Mulumba who is one of these Missionaries, President of the Mali Mission who attended the meeting, having considered the training and the resolutions taken said: "Thanks to the leadership of WAD for giving us the opportunity to be together for IDEs meeting. May God bless you all."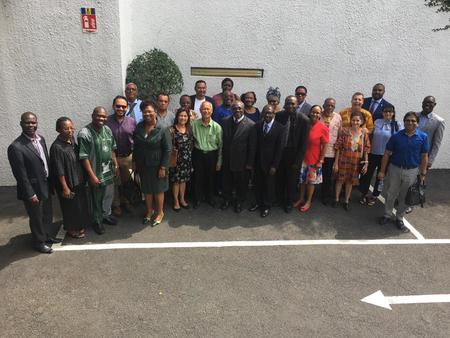 [Photo: Family picture]

All who came for the meeting left encouraged, satisfied, and even equipped for the task ahead of them.
WAD Editors