CAMEROON: A young pastor dies a few days before his ordination.
CAMEROON - PASTORAL ASSOCIATION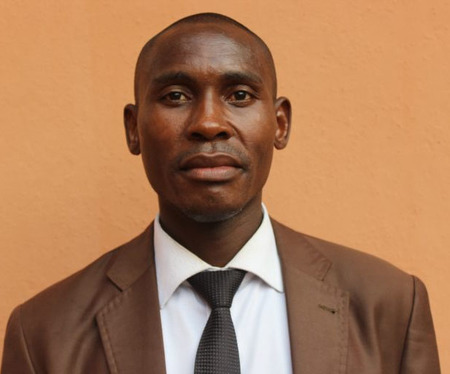 [Photo - Bakary A.: Pastor Obama Mathieu]
A young pastor dies a few days before his ordination.
Pastor Obama Mathew, head of Sangmélima district was waiting for his ordination to the holy ministry on July 13, 2019. Unfortunately! He leaves a pregnant widow with two children.
It was a total consternation on this Friday, June 17, 2019. After three days admition in the Mbalmayo hospital located about fifty kilometers from Yaoundé, Pastor Mathew Obama died.
The ordination to the holy ministry in the Central and South Cameroon Conference was set on July 13, 2019. Pastor Obama Mathew, about his forties, embodied the passion for service. Like his ten other colleagues Abougou Awoudou Landry; Ateba Ze Arsene; Ebabé Serges Franck; Ella Zué Massillon; Eyetemou Ndibi Martial; Lele Mekinda Silas; Minkoa Alain Serges; Mvondo Timothy Regis; Onyeanula Udochuku Adonis, Pateur Obama was preparing for this long-awaited day, the day of his ordination to the ministry.
Pastor Ndigi Moïse Roland, who saw him some time before his death, said that "Pastor Obama Mathew wasn't feeling well of course, but no one imagined that he would live us so soon". The loincloth of the event bearing his effigy and the invitations cards were ready for the celebration of the calling of the son of Mr. Ndongo, a retired pastor, but this day will never come to pass!
This period had been a sad one because news of death put the pastoral association in turmoil. In fact, Pastor Batamak Martin Luther, a retired pastor from the Western Conference was just buried in his native village in Nyee on June 14, 2019. Pastor Eya Medjo Clemenceau, was still at the wake of his late wife Eya Esther on Wednesday, June 05, 2019 when news of the death of one of his colleagues was announced. Pastor Atenguena Samuel, 50, head of the Mbam and Sanaga Administrative Unit in Central and Southern Cameroon, died in Nanga-Eboko leaving a widow and nine children.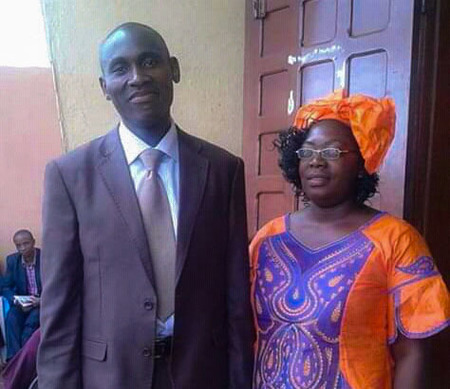 Nevertheless, the wives of pastors in Cameroon chose to have a prayer retreat from June 18 to 22, 2019 in the city of Ngaoundéré under the leadership of Ms. Opoku Sarah, Coordinator of Shepherdess International in the West-Central Africa Division (WAD). Ms. Ngba Beryl, coordinator of the Shepherdess in Cameroon, believes that it is time to seek God with all our heart.
 Abraham BAKARI