WAD SECRETARIAT DEPATMENT /GLOBAL MISSION NETWORK TRAINING.
WAD SECRETARIAT DEPATMENT /GLOBAL MISSION NETWORK TRAINING.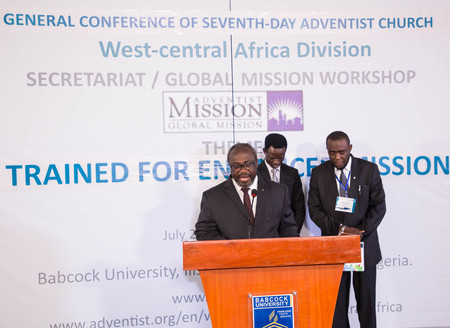 The West-Central Africa Division Secretariat department and Global Mission joined hands together to promote the mission for souls wining.
This meeting was one of the major training that WAD secretariat department conducted in our Division. It brought together the ten Unions' executive secretaries and their office secretaries, Global Mission coordinators from the Unions offices and from the conferences in our Division. Also attended, treasurers from our institutions, treasurers and secretaries from Unions and Conferences. The President of the Division was also invited as a special guess. In addition to him, ten other special speakers from the General Conference were invited. But due to some uncontrolled factors, one of them could not make it to Babcock University where we held our gathering. The team from the GC was led by Pastor John Thomas, one of the Associate Secretaries. About 300 participants attended the meeting held in Babcock University, Nigeria.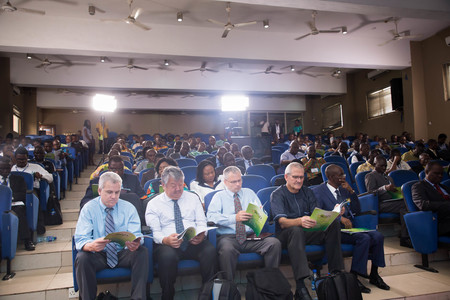 According to Pastor Kingsley Anonaba, Executive Secretary of the West-Central Africa Division, the purpose of this meeting "was to train secretaries on how to do mission using facts and figures". Time has come to go beyond the usual way of doing things. The Secretariat department should not be considered as a place where people just check policies and write down data, it should rather be a department "that enforces souls winning because It is form what you know that you plan to add what you don't have. So when we get the figures, the statistics, we plan on how to enter the unreached places", said Pastor Kingsley.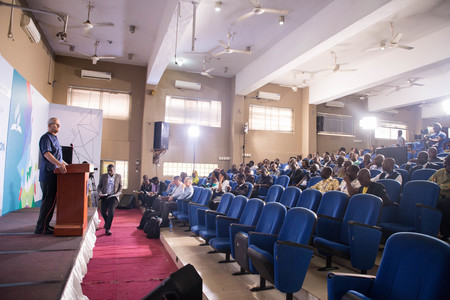 To achieve this goal, the Secretariat department collaborates with the GC Global Mission department. These two entities are working together as one in order to reach their objectives. This is why the GC facilitated this program, which was more like a GC program. This collaboration target was to reach the Unions and the local Conferences and Missions. Participants were trained and given materials on how to train membership on using church statistics in planning for souls wining, membership auditing percentage and membership retention ratio knowing, how many people are brought into the church and how many left within a period of time and how to plan for nurtured activities.
"These allowed our local churches have their membership registered. And we are the very first Division that has gone far in this ACMS program. We have also registered all our local churches and are the third best Division in the world," said the Division Executive Secretary.
The participants were all happy because it is the very first time such a program is conducted in our Division and they were grateful to God for the organizer of the meeting and how successful it went.  
All delegates were encouraged to conduct such trainings in their various fields and even extend them to the local churches including local church clerks. To this end, a program called "Church Clerks' Summit" was put in place and has even started. In this program, only church clerks are targeted and already some Unions have been visited, Northern Nigeria Union Conference with 300 participants, Southern Ghana Union Conference with almost 400 participants. The next Union to be visited is the Western Nigeria Union Conference comes September 2019.    
WAD Editors