Another success school of literature evangelism was (is) born
Another success school of literature evangelism was (is) born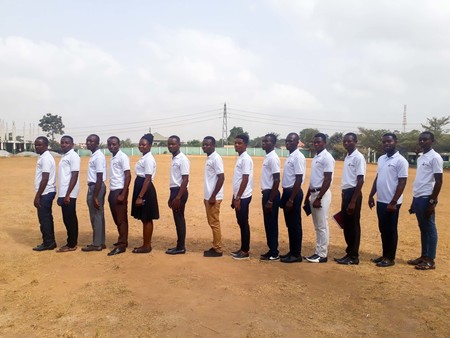 To the glory of God, another Success School of Literature Evangelism (SSLE) began in Northern Ghana Union Mission thereby increasing the number of such to four in WAD.
Fourteen youth including their prospective Assistant Publishing Leader were trained from February 16-24, 2020 at SDA Senior High School, Kenyasi, Kumasi, Ghana. The main facilitator was the Division PMD, Abraham Obaya. He was supported by the Union PMD, Richard Armah and one Conference PMD. The trained and dynamic youth will resume work immediately after two weeks recess.
The youth need education concerning the mission and vision of SSLE. This knowledge will assist a wider range of youth to take advantage of this rear opportunity God has provided through SSLE.
Mission of SSLE: "The mission of Success School of Literature Evangelism is to create enabling environment for the youth to become engaged in service to humanity."
Vision of SSLE: "Assisting the youth to succeed in life as they contribute to the success of other people."
SSLE is currently running in Southern Ghana Union Conference, Northern Nigeria Union Conference, and Cameroon Union Mission. Northern Ghana Union Mission Administration has pledged their support to ensure the success of this school as in other unions. Our goal is to establish at least one school in each union.
Thanks to WAD administration for supporting this initiative. There is hope for many of our youth through this school who otherwise might have sunk into despair.