INTERNATIONAL RELIGIOUS LIBERTY ASSOCIATION (IRLA) : 9th WORLD CONGRESS
INTERNATIONAL RELIGIOUS LIBERTY ASSOCIATION (IRLA)
9th WORLD CONGRESS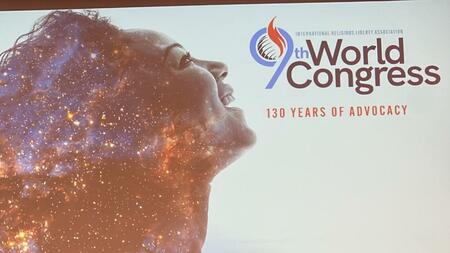 Opening Ceremony
August 21, 2023 at 6:00 PM at the GC Auditorium
The President of the General Conference, Ted N. C. Wilson, underlined the importance of religious freedom in the history of the Seventh-day Adventist Church. After welcoming the participants, he introduced the various delegations, including the West and Central African delegation of around ten people from Côte d'Ivoire, Ghana and Burkina Faso.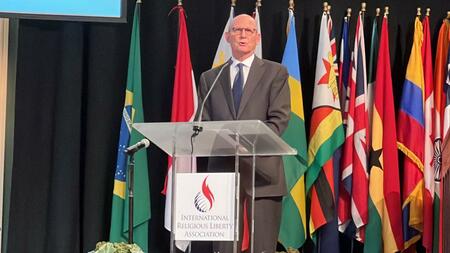 [Photo: Pastor Ted Wilson]
The introductory speeches set the scene. The IRLA President, Ambassador John Nay; the IRLA Secretary General, Ganoune Diop; and the Special Adviser to the UN Secretary General on the Prevention of Genocide, Ambassador Adama Dieng, set the tune for the three days discussions.

The session continues on Tuesday August 22 and Wednesday August 23, 2023 at the headquarters of the General Conference of Seventh-day Adventists in Silver Spring, Maryland in the United States of America.
The IRLA is a multi-denominational and multinational organisation which, for 130 years, has defended the religious freedom of all peoples and which has often been joined by the Seventh-day Adventist Church.
Abraham BAKARI
WAD Communication